Aankopen in de Gelukskinders Shop komen direct ten goede aan Stichting Gelukskinders en helpen Amira om haar droom, speelgelegenheid voor de kinderen in de townships van Zuid-Afrika, te realiseren.
CD "Merry Christmas" (2015) SIGNED / GESIGNEERD
0888751379824-GK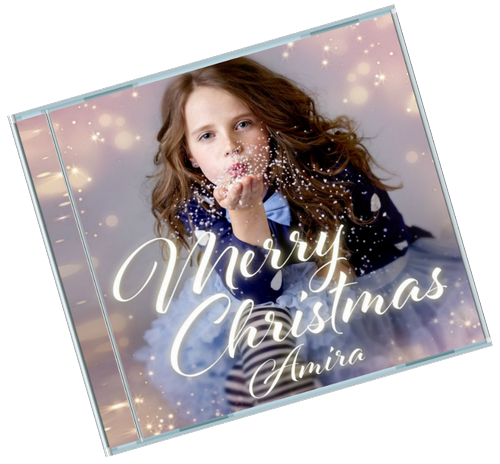 Anderhalf jaar na Amira's debuutalbum is "Merry Christmas" het mooiste Kerstcadeau. Dit nieuwe album, waarvoor Amira 12 nieuwe tracks heeft opgenomen, bevat naast diverse Kerstliederen wederom een selectie uit de mooiste aria's. Dit is een door Amira gesigneerde CD, een collector's item dus!
Bestel "Merry Christmas" nu en ontvang het gesigneerde album in november al per post!

A year and a half after Amira's debut album, "Merry Christmas" will be the most beautiful Christmas gift. This brand new album for which Amira recorded 12 tracks, contains various Christmas carols as well as another selection of the most beautiful arias. This is a CD which is signed by Amira, thus a collector's item!
Order "Merry Christmas" now and receive the signed album in November by mail!

Tracks:

1. Ave Verum Corpus (Mozart)
2. Bist du bei mir (Bach)
3. Nulla in mundo pax (Vivaldi)
4. Ave Maria (Caccini)
5. Pie Jesu (Fauré)
6. Panis Angelicus (Franck)|
7. Sancta Maria (Mascagni)
8. Angels from the realms of glory
9. What Child is this
10. Hark the herald angels sing
11. O Holy Night
12. Silent night
Vragen over uw bestelling? Neem contact op via het contactformulier.